We arrived in Essaouira yesterday evening after a really picturesque ride down the coast via El Jedida and Safi. After El Jedida the coast road is really quiet as the main road goes inland for a faster road south, however with a strong desire to conserve our Michelin Desert tyres we are only doing 85 km/h (50 mph) so the coast road appealed to us.
It was a lovely ride down with parts of it feeling like Europe with lush green fields and fertile farm land all around us. There was one stretch of road near El Jedida where the road was shaded by forest on both sides and it just felt so luscious and green. Made you feel like you were in an Irish forest!
All the way down we were riding through fields belonging to homesteads where I imagine people managed to just about keep above the poverty line and no more.
A couple kids threw stones or in one case a hula hoop, which is strange for Morocco, but most were friendly and smiled and waved or clapped as we passed by. Strange that on this one out of the way stretch between El Jedida and Safi there seemed to be a few that wanted to hit us bikers as normally the people here are overwhelmingly friendly to bikes and we get a real reaction from young and old alike when we pass by.
We stopped at Safi for lunch and I think the waiter went to town on us trying to get us to spend as much as possible! Still the food was great and there was plenty of it so we were happy enough – it cost 7 pounds including tip for both of us to eat more than our fill and Keith to have his two cokes!
We should have stopped to refuel our bikes at Safi but instead we rolled out of the town. I knew my bike had enough to make the next 140 km to Essaouira but I didn't think about Keith's bike's higher consumption! He went on reserve (2 litres) about 60 km out of Essaouira and because he stopped when he was on reserve and I was the lead biker I went back 5km to find him – so by the time we got back to where I had turned I had done an extra 10 km… eating into my own calculations and leaving little margin for error! There were no fuel stations between Safi and Essaouira as the coast road is so rural there are few cars traveling down it.
Keith ran out 22 km from Essaouira and by then I'd been on reserve for nearly 20 km! He had only made 35 km on his reserve so I was doubtful if I'd make it! We decided that I should give it a go and I'd already been as riding conservatively as possible so off I rolled, 80-85 km/h in fifth gear, barely accelerating, just riding as smoothly as possible, counting down the km markers on the road and watching as the number of ks on reserve went up on my dashboard!
It was nerve wracking stuff and the last 5km were really touch and go, however the sight of the Afriquia petrol station on the edge of Essaouira was a huge relief and I forgot anything about fuel conservation as I accelerated towards the station forecourt! If I ran out at this point I didn't care as I could push the bike in!
I filled up my bike with 24.5 litres (25 litre tank) so I found out my range was a bit more than Keith's and exactly what my reserve is on tarmac when riding like a priest! I went back and rescued Keith with some fuel from my tank and then we we managed to get into town an hour before the sun set. Keith did his usual magic in finding us a budget room for the night while I watched our bikes and kit.
Good to know how far the bikes will really go on tarmac but not something we are hoping to repeat again!
We've really enjoyed chilling in this laid back town with it's old Portuguese fort and Medina full of shops of art and curios. The ladies would particularly love spending a few days in the souk here trawling and haggling for jewelry and nik naks, we were content to wander idly around and soak up life in a few street cafes.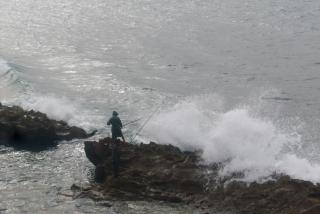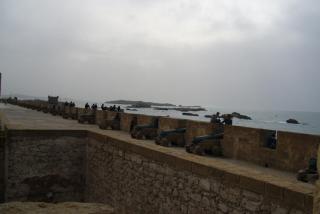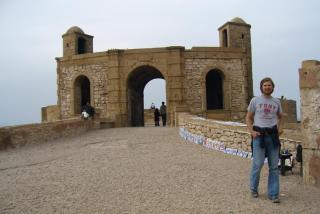 Tomorrow sees us pushing south again to hopefully make Assa in the Moroccan Sahara sometime in the evening.
Checkout our updated Morocco gallery for our latest images. We've finally fixed the ordering of the images and put some more captions up.